Synthetic corundum sanding tip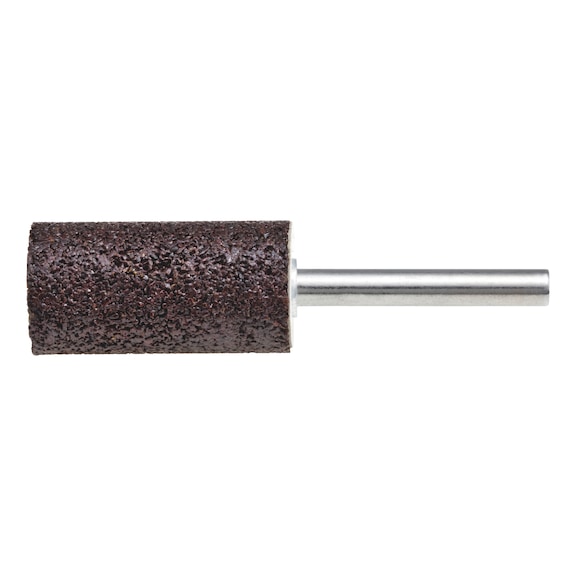 The images are examples. For detailed information, other images and documents, please select individual articles from the following table.
Synthetic corundum sanding tip
Professional tool made from synthetic corundum in synthetic resin bond for processing stainless steels (e.g. V2A, V4A). Also suitable for use on alloyed and tempered steels, tool steels, hard non-ferrous metals (e.g. aluminium, magnesium and copper alloys) and bronze.
Show availability in Würth trade store
If you have any questions, please call our service hotline at +49 7931 91-0.
You are not yet a Würth customer or do not yet have access data to the Online Shop? Then
register now
in just a few steps. After a successful check of the entered data, you will have immediate access to the stock inquiry as well as all prices and can immediately order.
Exclusively for trade customers
Register now and access more than 125,000 products
Exclusively for trade customers
Register now and access more than 125,000 products
Prices for customers after login
Precise concentricity ensures low-vibration sanding.


Especially suited to use on temperature-sensitive materials thanks to cool sanding action.
Notice
Wear appropriate protective equipment when using the sanding tip, such as eye protection, hearing protection, a dust mask and protective gloves. Please note the recommended rotation speed (n) and cutting speed (Vc) for the material being processed as well as the tool/material assignments in the overview tables. When using the drive spindle extensions, the specified rotation speeds and cutting speeds must be significantly reduced to prevent the shaft from bending. This is a matter of safety. Before using the sanding tip, please ensure that the tip rotates properly and that the clamping function on the tool drive works correctly. Regardless of the length of the shaft on the tool, the clamping length must be at least 10 mm.
To use sanding tools safely, please note the following information:
The sanding tips are approved for a maximum peripheral speed of 50 m/s. The maximum permitted rotation speeds for various shaft lengths and diameters are specified in DIN 69170, which is based on EN 12413. Each packaging unit comes with an accompanying sheet that specifies the maximum permitted rotation speeds of the tool. This must be strictly observed in order to prevent the shaft from bending during use.


The tools are fragile and must therefore be handled and transported with care. The tools must be stored in such a way that prevents them from being exposed to mechanical loads and harmful environmental influences.


Do not use damaged or broken sanding tips.


When using sanding tools, please observe the FEPA safety recommendations. Download: http://www.fepa-abrasives.org
Application area
For use on machines with a flexible shaft drive as well as on straight grinders. Can be used universally for edge and surface sanding, sanding fillet welds, deburring form parts made from high-temperature alloys and castings made from stainless steel.
Select RAL-colour code
!! NOTE: On-screen visualisation of the colour differs from real colour shade!!