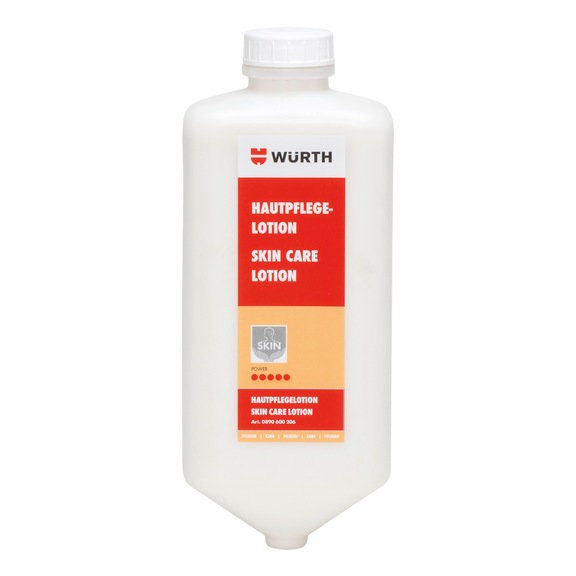 For detailed information, other images and documents, please select individual articles from the following table.
For SKIN dispenser, art. no. 0891 900 5. Lotion to nourish and regenerate skin after washing and showering.
Exclusively for trade customers
Register now and access more than 125,000 products

Exclusively for trade customers
Register now and access more than 125,000 products
Prices for customers after login
Nourishes and regenerates
Ingredients such as lipids help regenerate the natural skin barrier


Allantoin moisturises the skin


Panthenol has an anti-inflammatory effect and accelerates wound healing
Absorbs quickly and does not leave behind an annoying greasy film
Silicone-free
Dermatologically tested
The usage instructions are recommendations based on the tests we have conducted and based on our experience; carry out your own tests before each application. We do not assume any liability for a specific application result due to the large number of applications and storage and processing conditions. Insofar as our free customer service provides technical information or acts as an advisory service, no responsibility is assumed by this service except where the advice or information given falls within the scope of our specified, contractually agreed service or the advisor was acting deliberately. We guarantee consistent quality of our products. We reserve the right to make technical changes and carry out further development.
Instructions
Apply to dry skin after every time you wash. Also suitable for the face. If product accidentally gets into your eyes, rinse with water.
Select RAL-colour code
!! NOTE: On-screen visualisation of the colour differs from real colour shade!!