Welding helmet 9100 Adflo 3M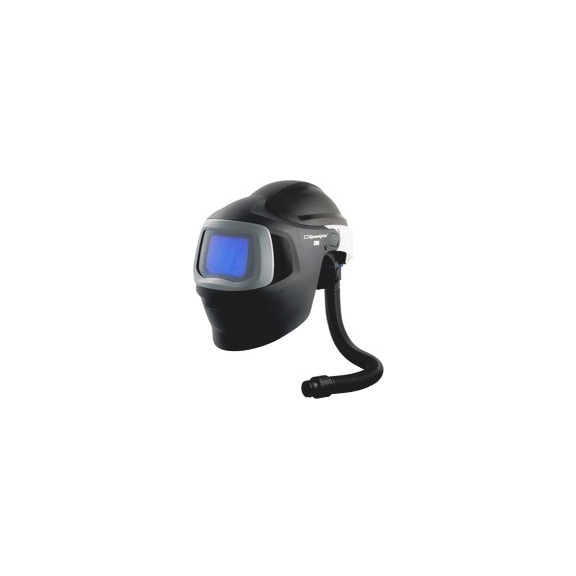 For detailed information, other images and documents, please select individual articles from the following table.
Welding helmet 9100 Adflo 3M
With the Speedglas welding mask 9100 MP (multi-protection) we have created five-part protection for welders: Head, eyes, face, breathing and hearing, all in a comfortable and user-friendly system.
Show availability in Würth trade store
If you have any questions, please call our service hotline at +49 7931 91-0.
You are not yet a Würth customer or do not yet have access data to the Online Shop? Then
register now
in just a few steps. After a successful check of the entered data, you will have immediate access to the stock inquiry as well as all prices and can immediately order.
Exclusively for trade customers
Register now and access more than 125,000 products
Exclusively for trade customers
Register now and access more than 125,000 products
Prices for customers after login
Upgrade set welding mask, welding filter, air hose and carrying case. Used in combination with the Adflo powered air respirator or Versaflo pressure regulator V-500E.


Fold-up solution with a large (17 x 10 cm), curved protective visor that improves peripheral vision.


Speedglas welding filter 9100XXi (73 x 107 mm): Variable shades (5, 8, 9-13) for most types of arc welding


New visual solution that makes the field of view of the filter appear brighter, more detailed and more colourful. Automatic ON/OFF.


You can determine each colour level, e.g. light level 3 for grinding work. The delay function is used to set the dark-to-light opening time.


Switching time (light/dark) 0.1 ms. The field of view is height-adjustable and can be reliably adjusted.
Select RAL-colour code
!! NOTE: On-screen visualisation of the colour differs from real colour shade!!